Products and Services
Upper Extremity Prosthetics
HiTek Limb & Brace, formerly known as Mid-MO O&P specializes in the creation and fitting of upper extremity prosthetics to treat limb loss of the shoulder, arm, wrist and hand area. These custom-fit prosthetic devices and artificial limbs utilize the residual limb and are the latest and best innovations that will deliver the best results and maximize comfort and natural movement for the patient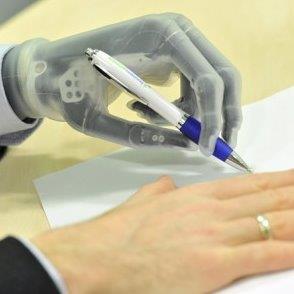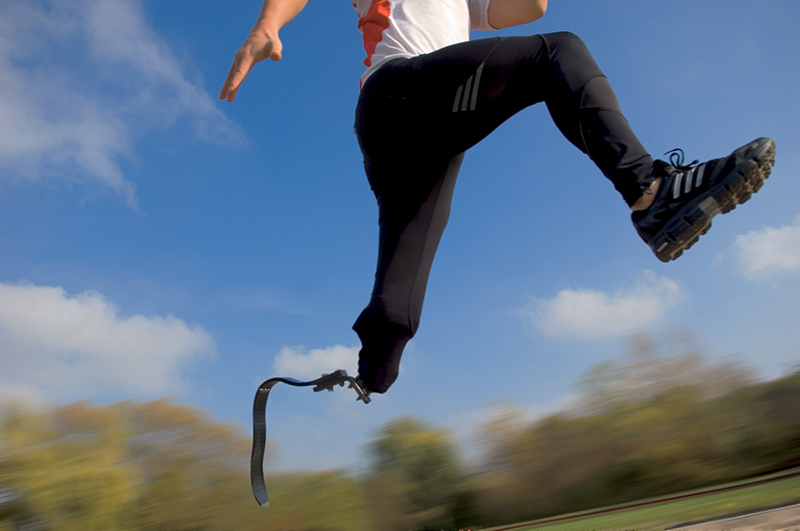 Lower Extremity Prosthetics
Lower extremity prosthetics are designed and fitted to treat limb loss of the hip, upper and lower leg, knee, ankle, and feet. HiTek Limb & Brace specializes and fits these artificial limbs and lower extremity prosthetics in-house using the latest technology and years of hands-on experience. works with patients with new limb loss as well as those with many years of limb loss and treatment.
HiTek Limb & Brace practitioners are experts in the following lower extremity prosthetics:
Transtibial Prosthetics
Transfemoral Prosthetics
Partial Foot Prosthetics
Knee Disarticulation Prosthetics
Hip Disarticulation Prosthetics
Orthotics
An orthotic in its simplest terms is any bracing device that is used to support a body part. While the terminology may be simple, having an experienced orthotic fitter fit the orthotic makes all the difference. The experienced orthotists at HiTek Limb & Brace can offer custom diagnosis and fittings or off-the-shelf and custom created orthotics to each patient.
HiTek Limb & Brace practitioners are experts in the following orthotic bracing:
Wound Care Bracing
Diabetic Footwear
Cervical Collars
Cranial Remolding Helmets
Foot Ortheses
Knee Braces
Scoliosis and Back Bracing
Ankle and Foot Bracing
In-House Lamination and Imprinting
Many people with prosthetics and orthotics don't want to hide them; they want to show them proudly as a badge of honor and courage. For these people, HiTek Limb & Brace offers in-house lamination and imprinting to allow their orthotics and prosthetics to be adorned with favorite images of causes, motorcycles, sports teams, messages of survival, patriotism and more. These custom designs add personalization to the device and tell the world who you are and what is really important to you. Ask to see more of the custom designs HiTek Limb & Brace has done for patients and can offer you.
If you are a new prosthetic or orthotic patient or are looking for a new practitioner, please contact HiTek Limb & Brace today.