Institute for Advanced Prosthetics
What can you expect after enrolling in our Advanced Prosthetic Program?
First, you are contacted by a customer service liaison. This person will guide you through the entire process leaving you with little to do yourself. We will handle all of your scheduling from Flight, Hotel, Therapist visits, Rehab doctor visits and more.
We will coordinate your visit with the entire team. All of the items mentioned including air and hotel stay are paid by your coordinator. Here is a typical scenario...
Sunday; Our patient flies into St. Louis Airport and picks up his/her rental car that is prepaid and waiting. The patient will drive to the prepaid hotel room and check in.
Monday; We will meet the patient first thing in the morning for orientation. We will then go to our first team meeting to discuss all relevant Prosthetic issues. This meeting will be with multiple Prosthetists, rehab doctors, therapists and others as needed. We will go from there to our facility where we will cast and fit the first clear socket. Our fabrication facility will work through the night to have your Prosthetic ready first thing Tuesday morning.
Tuesday; The final fitting of the prosthesis is performed today. The patient will meet with therapy and the prosthetist a couple times on this day to fine tune the alignment as the pt continues to wear his/her device.
Wednesday; The patient will wear the device throughout the day with a final check over at the end of the afternoon to make sure everything is working perfectly before heading home.
Thursday; Time to go home and enjoy your new Prosthesis. We will stay in constant communication and will arrange a second visit if necessary.
Our newest patient using his new I-limb quantum for the first time.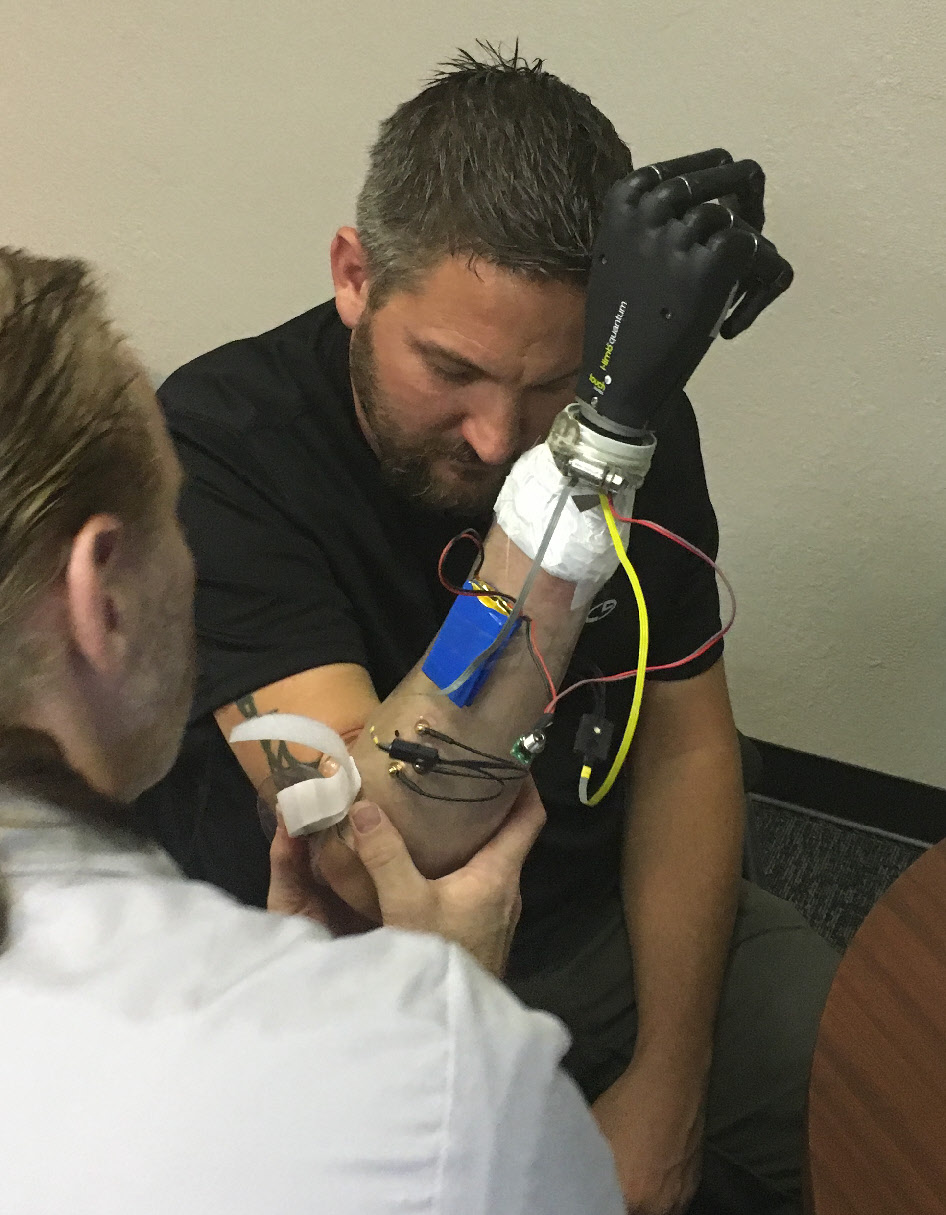 This is the final diagnostic fitting, but the first time he really had the chance to be wowed!